[Shooting]

ETRO
We are all one


today, more then ever, we are awarw of how much the Earth is a uniqueand precius Mother for us all

ETRO Fall Winter 2020/21 Ad Campaign

Delicate flowers selection by us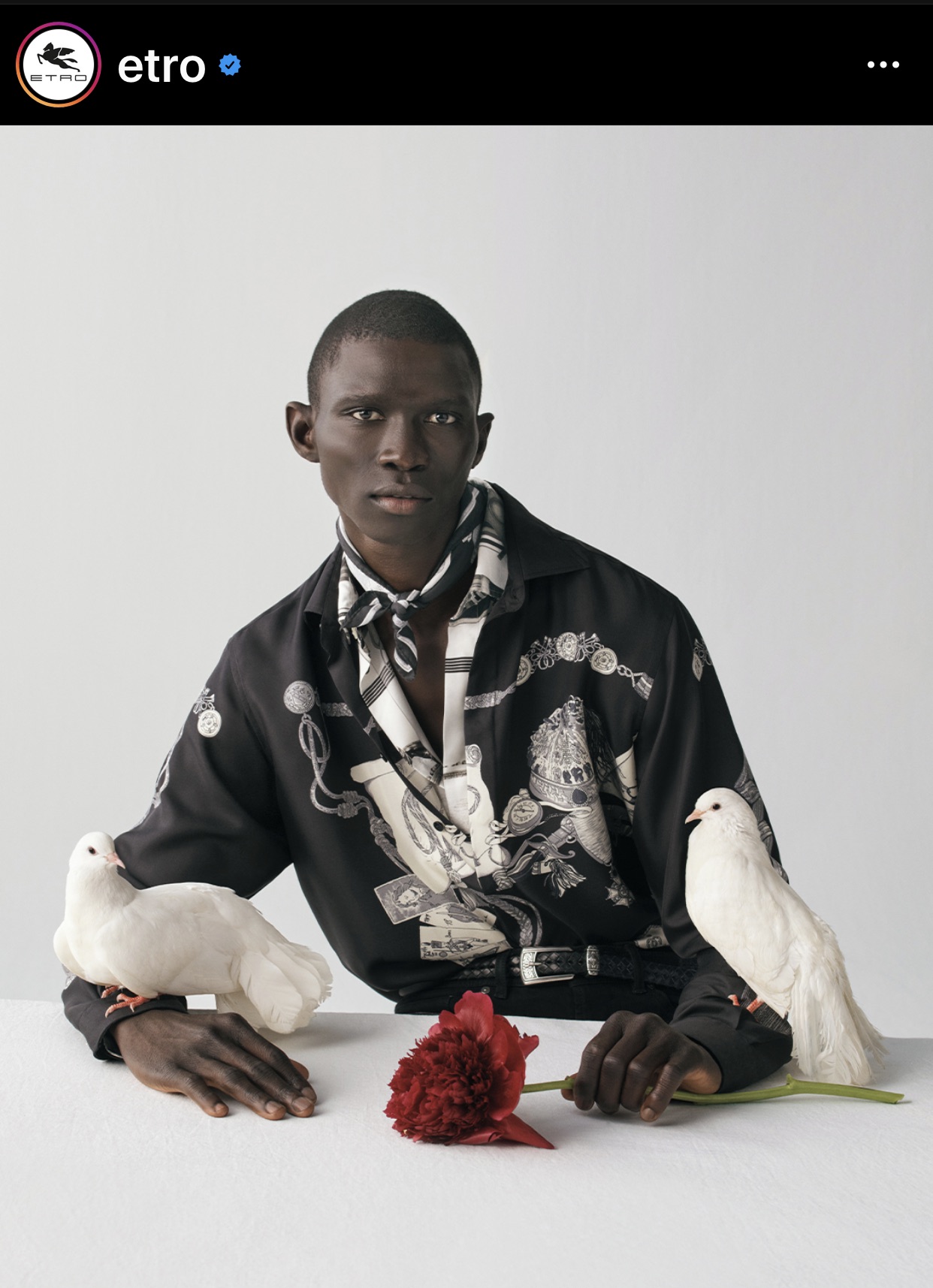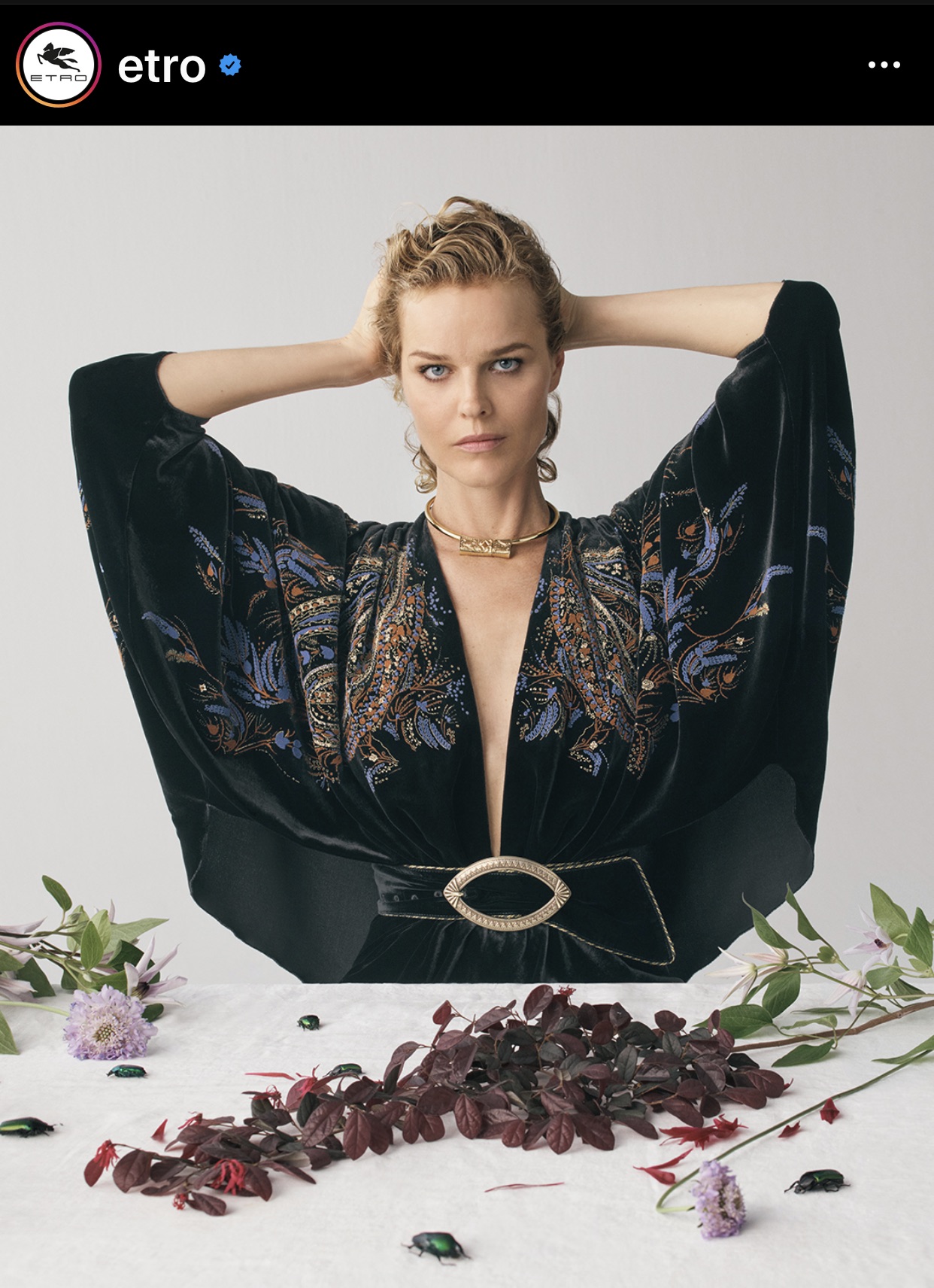 The ETRO Fall Winter 2020/21 Advertising Campaign, lensed by photographer Dario Catellani, is a hymn to harmony and love for nature. Starting from the principle that we are not alone but, together with nature and animals, cohabitants on the same Planet, ETRO portrays an act of union and sharing in which animals and human beings are coprotagonists.
"WE ARE ALL ONE", expression of this universal connection, has always belonged to ETRO's culture and values. This profound message inspired previous special stories such as The Nature of Things (1997), Etropicalia (2008), Blossoming (2010), State of Nature (2016), Sky is the Limit (2017), Natura Manifesta (2019), and has been the centerpiece of the Fall Winter 1997/98 Advertising Campaign, named Animen, in which a lovely conversation between animals of different species became a reflection on the world's spirituality. Today, ETRO strengthens this sentiment by partnering with WWF Italy, to support the organization's conservation activities dedicated to the wolf, one of Italy's symbolic animal species.
The vision of a concrete and sustainable commitment is also reflected in the choice of featuring in the campaign's shots, together with the Fall Winter 2020/21 collection, some items and accessories from the brand's archives. For ETRO quality does not wear out, is never fast or out of style: just like authentic beauty it withstands time, to be handed down.
Portrayed on an essential background, nine human beings – founder Gimmo Etro together with Mariacarla Boscono, Fernando Cabral, Maty Fall Diba, Eva Herzigova, David Kammenos, Felice Nova Noordhoff, Parker Van Noord and the young Olivia – and twenty eight animal friends – including Mario the swan, Anita the snail, Anna and Adamo the ducklings, Camilla the lamb, Rino the toad and Gianni the peacock – convey the desire for a new era of mutual respect.
Text from
ANNE OF CARVESVILLE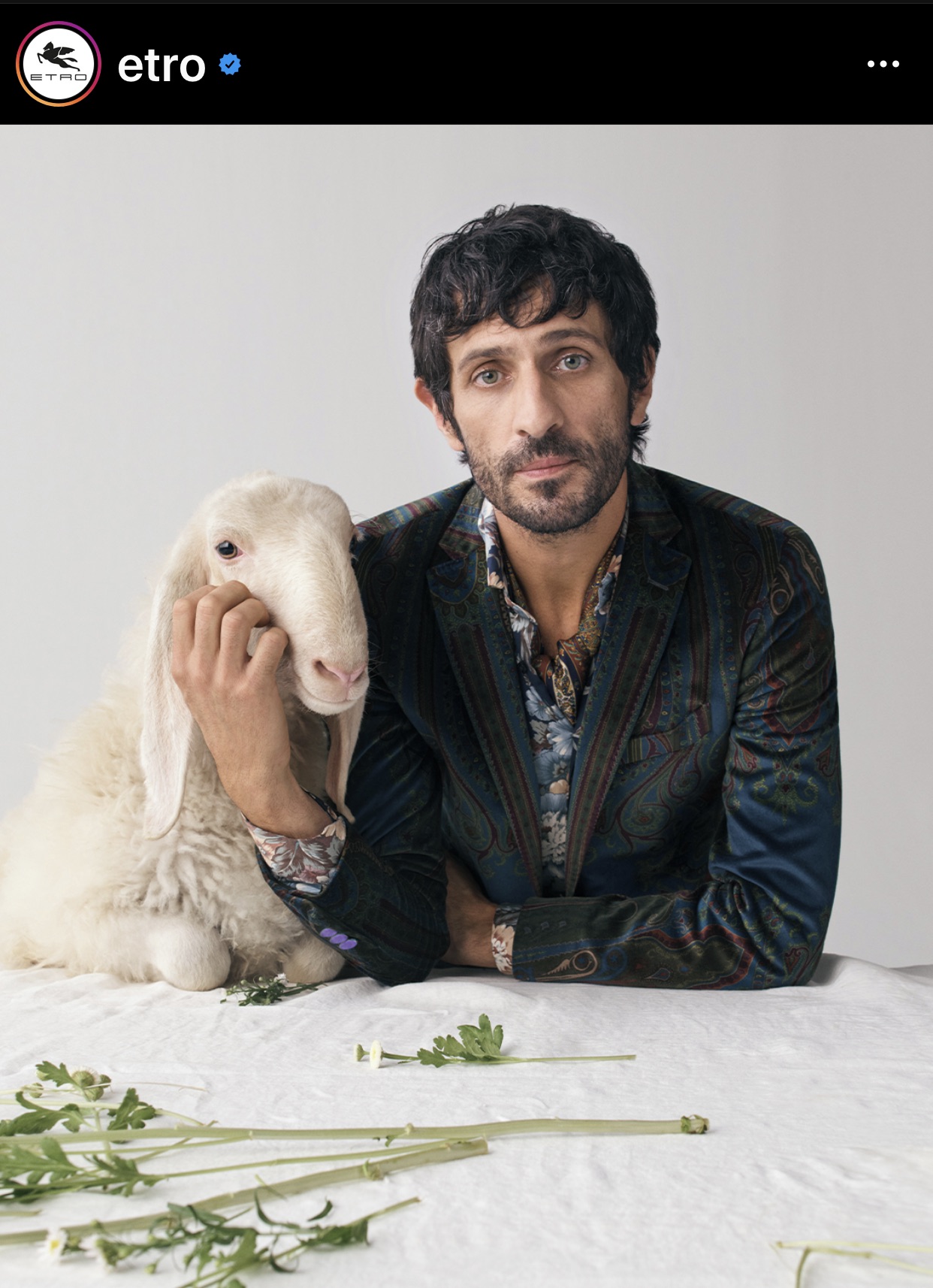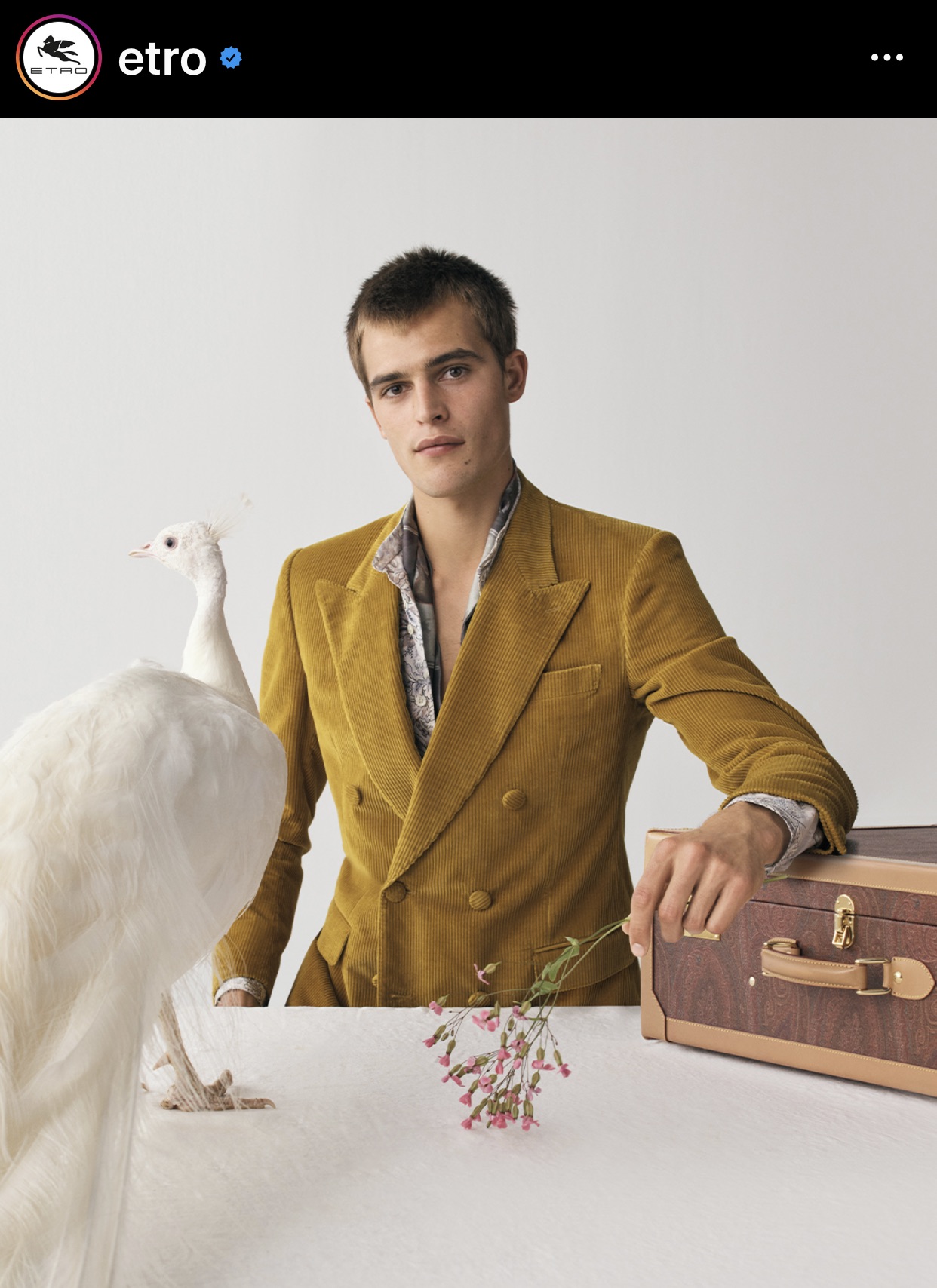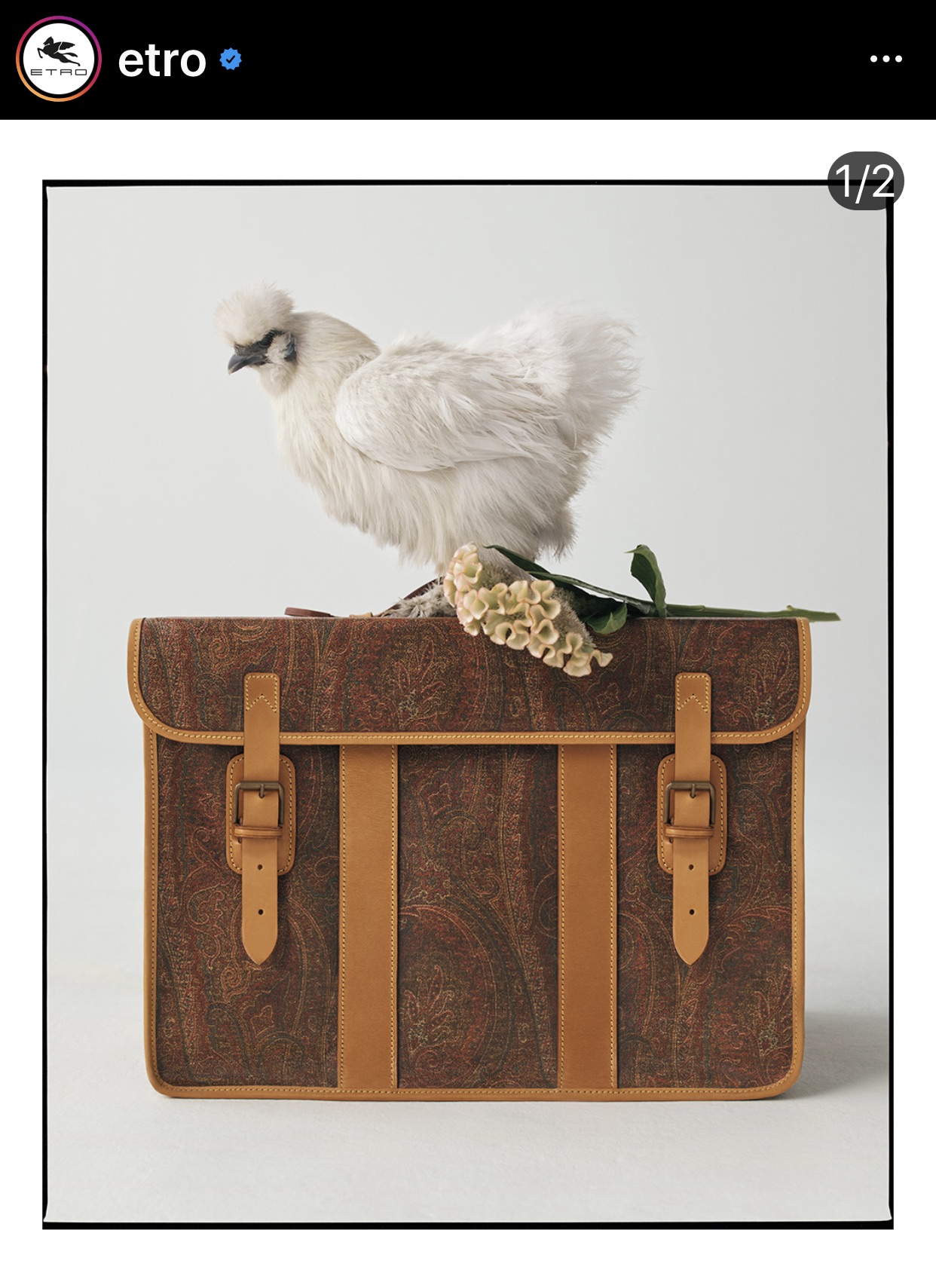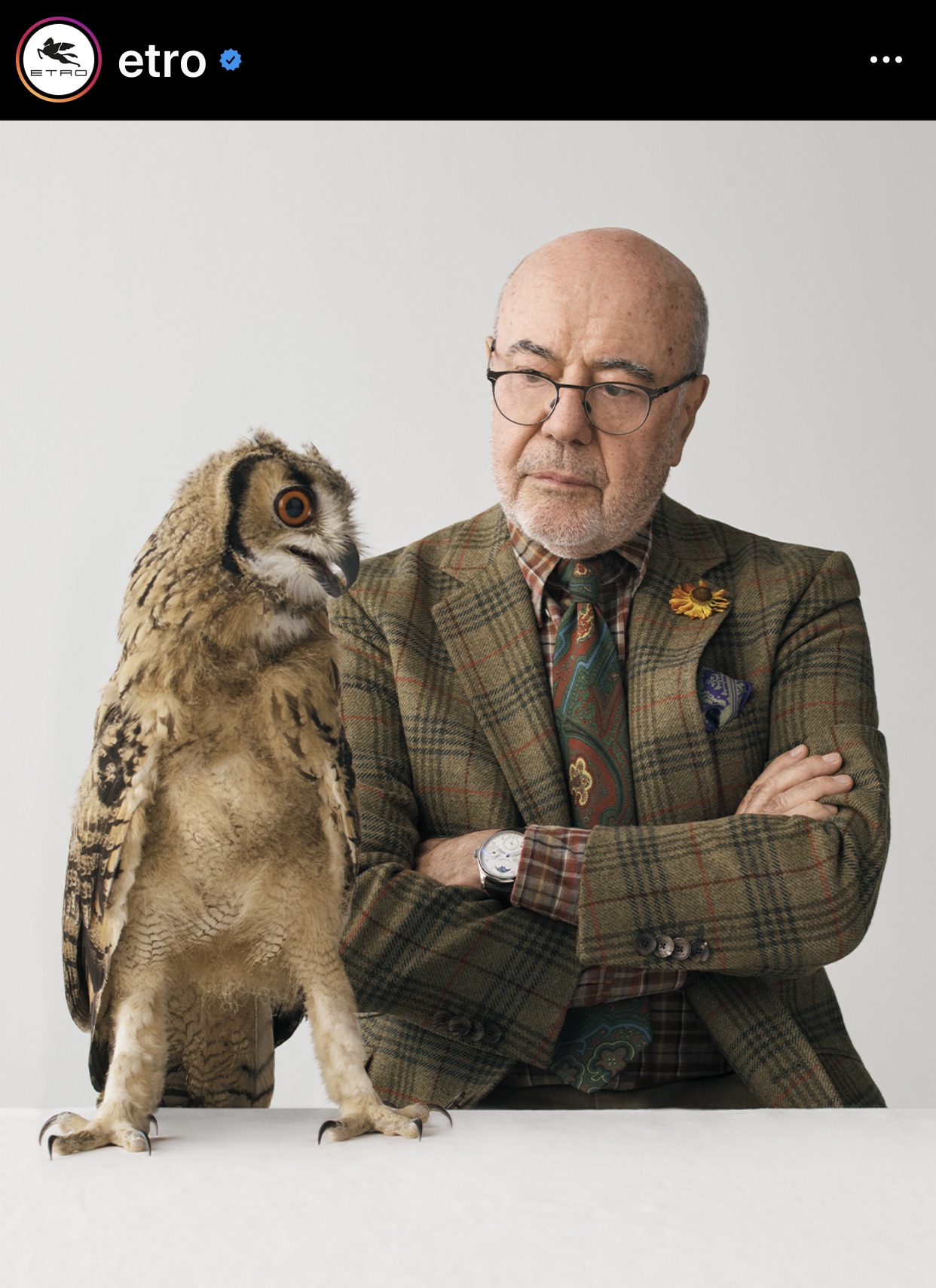 Agency @dmanagementgroup With @fernandocabral07
Photographer: @dariocatellani
Creative Art Director: @macsiotti Set: @contimarchetti_studio Styling: @sissy.vian
Casting Director: @pg_dmcasting @amazedbyproduction @clmagency
Make Up Artist: @lucianochiarello Hair Stylist: @pierpaololaihair